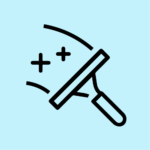 WINDOW CLEANING
Clean windows enhance the appearance of your space instantaneously. Be it home or business, our company handles all varieties of commercial, and residential window cleaning, as well as solar panel and array cleaning. Conscious Cleaners team is passionate about glass cleaning, and we deliver a most excellent product.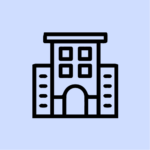 COMMERCIAL CLEANING
Walking into a business and seeing a clean, organized space leaves a lasting impression on your customers. We want to help you put this matter at ease. By offering the highest attention to detail, we will save time and energy that can be put into what you do best.
FLOOR CLEANING
Conscious Cleaners offers steam cleaning, stripping and waxing, and post construction cleanup services. Our team is trained on a wide variety of tasks, and can accommodate any and all of your business's floor cleaning necessities.
PERSONALIZED
We want you to be comfortable with us, so we always strive to deal in a professional, but conscientious manner. Communication is a key detail for us.
TIMELY AND RELIABLE
At Conscious Cleaners, we strive to be there exactly when you want us. Our team is professional and reliable.
BONDED AND INSURED
We are fully bonded and insured. We make sure our team is highly trained and skilled, but in rare case of an accident you will never be held liable.
Please contact us for a free estimate
Our team is made up of hard working, down-to-earth people with a commitment to excellence. We look forward to meeting you!
About Us
Our team is based out of Essex Junction, VT. Our intention to take consciousness into every aspect of our lives. Paying attention to detail makes for a more meaningful product for everyone involved. We source cleaning products that are safe on the earth, and implement sustainable practices into everything we do.
Our team spends a lot of time outdoors, and we take every chance we can to keep man made waste away from nature. We encourage everyone to keep our rivers, lakes, and forests clean as Vermont is a beautiful place to live and work.
We stay up to date with the latest tools and techniques in order to continually refine the product that we offer.